Vastu Tips for Happy Married Life
Find Scorpio Zodiac Sign(Vrishchika Rashi) - Stars, Symbol, Element, planets, Pursuit, Lucky Day, Number, Date, Colour, Stone, Life Partner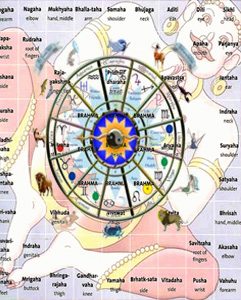 Every person whether single or married wants to build their life in loving relationship and romance. So It is believed that Vastu helps build a better relationship more enjoyable and also makes possible to develop an unbreakable bond with your partner.

Vastu leads to a happy married life which every couple dream of. Vaastu Shastra can make your love life so happy and huge benefits by creating a balanced environment around your living and working space. Everybody wants to live a successful and peaceful life. When you come to your home, you do not know why you become sad but your like to live a enjoyable and happy life, As per Vastu Shashtra if your home is not in properly designed or positioned, it may cause sadness, unhappy in marriage life.

There are all five elements in nature like(earth, water, fire, air and space) are in balance. Accordingly your house can also be balanced. Therefore you have to know the importance of structure of your home that can help you a lot. You should keep balance the five elements in your home because each of the five elements is associated with each direction.

As per Vastu Shashtra if you keep the entry to your house in positive directions and positioning a constant cosmic field there then it will create positive energy which in turn leads to positive thinking, prosperity and good health. Here are some of the useful Vastu advices to brighten up your love life and drown in the reservoir of the unflinching love of your partner.
Some Vastu Tips for Happy Married Life
1- Here is the first idea that you can keep the bed in South and West directions. Avoid placing bed in northern and eastern zone of the bedroom. It may cause mental stress and financial instability.
2- As per Vastu wooden bed is best for use instead of metal bed. Avoid using beds that have a box to store things. If you have such box beds, make sure they are clean and disorderly the bed does not touch the walls.
3-Avoid mirror in bedroom. It may lead to quarrels between the couple. Mirrors directly facing the bed in the bedroom is the main cause of marriages getting crowded. If you want keep a mirror, you have place it a side where your bed should not be visible. Make sure you cover the mirror at night with a cloth piece. If you have a mirror on the wall opposite side foot of your bed may disturb your sleep but have mirror in front of the bed, then make sure to cover it at night before going to bed.
4- Keep away Computer and T.V in bedroom as they will reflect like a mirror. If you have T.V and Computer in bedroom, cover them with a cloth while sleeping in the night.
5- Design the room by keeping a figurine of a paired love birds or mandarin ducks. Mandarin ducks is the symbol of love, happiness and conjugal fidelity.
6- Hang Chandelier of crystal glass in the south east portion. Fix red bulb in it.
7- Paint walls in light colors like green, light blue, rose pink. Avoid red color in bedroom. Avoid paintings that symbolize death, violence and negative aspects of life.
8- Place kitchen appliances/objects like gas and sink that represents fire and water respectively properly. You should place gas in South-east and water in North-east or North.
9- Keep money in northern or eastern area of the house as it is an important part of the life.
10- Avoid keeping fish aquarium, plants and divine idols inside your bedroom. This can lead to material loss.